Your residence registration assistant.
The smart and simple way to register your new address!
Residence Registration in Berlin? You are new in Berlin and wondering how to do the whole process for the residence registration? No problem, we will take care of everything that is needed, for you! Use the code "vatoff" till the end of March for 19 % off!

Thousands of people have used AiRelo, it's your time now!
Features
You can also use our chatbot city registration assistant for free!
Multilanguage
Available in different languages so you can understand the process and questions of the city registration
OCR
Thanks to the latest character recognition technology, we save you time by scanning your passport details
Multicity
AiRelo is your Go-To guide when it comes to registering in your new city!
Powered by AI
AiRelo uses natural language processing to ease your registration process
AiRelo Making City Registration A Breeze
No App, No Download, No Signup! Chat Naturally.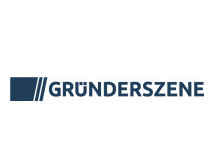 Frequently Asked Questions