Having an IDNYC Card is a great way to learn about New York City, here you can have a look at all its benefits. But the process of obtaining an IDNYC Card can be a bit of a headache, so we've provided a short, simple list of all the steps you need to accomplish to get your IDNYC Card as soon as possible!
If you are unable to fill out the online form here, you will need to fill out and submit your application at an enrollment center. Here's what you'll need to do:
Make sure you have the correct documents.

According to the

IDNYC website

, "

The IDNYC program uses a point system to determine if applicants are able to prove identity and residency in New York City." You will need at least 3 documents to prove your identity and one to prove your residency.
If you are applying without a family, you must provide a photo ID and a document with your date of birth listed. To confirm which documents you need to submit, you can check out the IDNYC Document Calculator.
Now you can fill up the registration formular through AiRelo, and with very little effort, by answering a few questions in your language you will receive the formular in english in your email inbox. Say goodbye to the headache of moving cities and configuring bureaucracy, online assistants like AiRelo are here to help.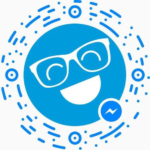 Make an appointment. You cannot properly apply for an IDNYC card without an appointment. The HRA (Human Resources Administration) does not accept applications by email. You can make an appointment online here.
Enroll! Simply, submit your application and documents proving identity and residency. Your photo will be taken and you will receive all your documents immediately when the process is finished.
Your IDNYC Card will be sent to you via mail within 10-14 business days. If you do not have a mailbox or a permanent address yet, you will be able to pick up your card at the same enrollment center you applied 15 days later.
Enjoy your new IDNYC Card!
AiRelo is here to help you!
Disclaimer: Even if we try to be the most accurate and precise with the information that we provide, we advise you to contact a professional on the topic.