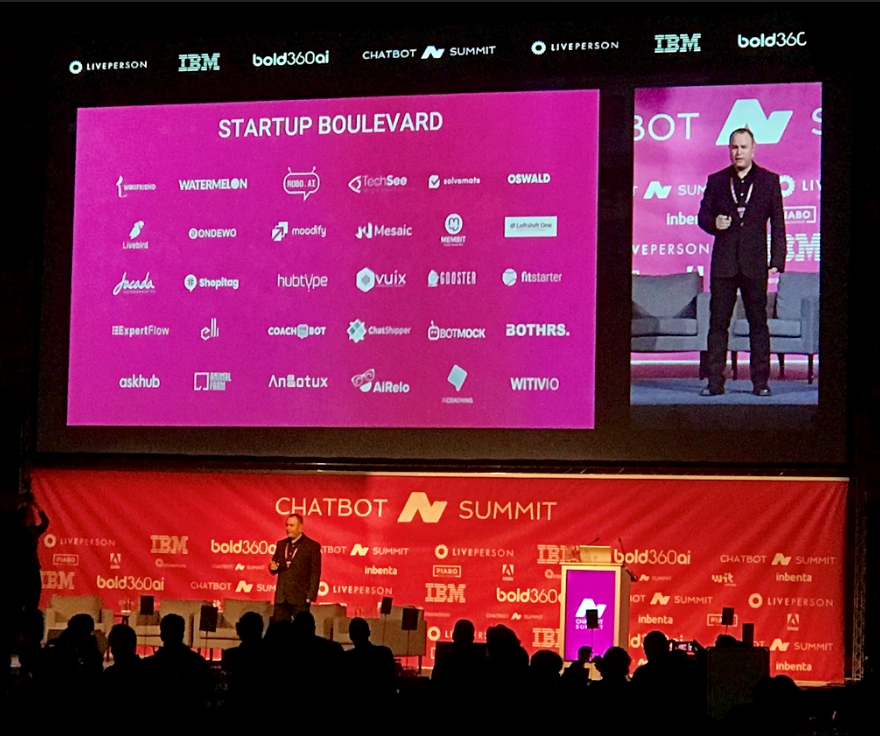 Chatbot Summit is the world's leading international event series, connecting the eminent professionals and organizations who believe natural language will be the next curve in digital experiences.
3 successful international conferences were held in Berlin and Tel Aviv. The conferences bring the world's most influential brands, global technology leaders, and fast-growing startups together. They are partnering to build the best in class natural language experiences and take them to market.
​Their  event on October 23-24 at the Estrel Berlin  was amazing.
Thank you everyone who stopped by and we are looking forward to next years edition!
Here are some pictures, check them out maybe you'll find yourself in them!